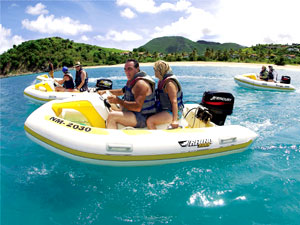 Shore Tours St. Maarten & St Martin
St Maarten Shore Tours offers tours and trips from the best operators for less. Let us take you away from the crowds for unique excursions in small, personalized groups.
Our excursions are all designed with the cruise ship passengers schedules, needs and budgets in mind. Our agents have several years of experience and are always available to assist you. Experience our PROMPT and PERSONAL SERVICE!
Our vision is to make your visit to the Island of St Maartenl the most enjoyable and memorable destination of your Caribbean Cruise.
More St Maarten / Saint Martin Excursions will be added as we find the best Operators and Guides in St Maarten, please bookmark this page in order to stay updated on all of Saint Martin Cruise Excursions.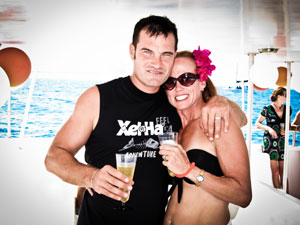 Island Marketing Ltd specializes in unique and boutique tours in addition to our "best for less" excursions, offering excellent value for some of the most popular tours. Island Marketing Ltd offers tours and excursions for almost every budget and individual need.
St Maarten Cruise Excursions are tour and excursion experts representing the best independent operators in Saint Martin. We provide firsthand information on each and every excursion we offer and recommend the excursions that work best for you. That's the Island Marketing Ltd. difference!
SHORE TOURS AND CRUISE EXCURSIONS IN St Maarten
Come along the St. Maarten Trade Winds Sailing excursion for a superb sailing experience, pristine snorkeling and fantastic food. The beautifully refitted 70ft Schooner showcases the St Marteen shores like no other. Under full sail this tour is both a relaxing sailing trip and an exciting snorkeling getaway.

Explore Saint Maarten onboard the state of the art twin Contender 36ft powerboats with massive outboard engines of almost 900hp! These awesome boats will get you to the snorkel spots and quiet beaches of St Maarten in style, speed, and supreme comfort.

An ideal family day out for up to 10 guests on this stable 27ft power catamaran with ample seating, all inclusive open bar, snacks, and plenty shade. The name of the game is exploring places other boats cant get to, hence expect deserted coves & beaches, and then shopping or dining in picturesque French Marigot village.

This magnificent, brand new 54ft Sailing Catamaran, is sumptuously equipped, offering some of the best snorkeling to be found in St.Maarten, and it visits one of the best beaches on Island! After sailing, enjoy shopping or dining in picturesque French Marigot, located on the French Side. The perfect way to end this exclusive excursion.

This is the ultimate way to explore St Maarten with the added adventure of riding your own Sports ATV Quadbike. Our St Maarten ATV Island Tour will show you the best of the French Side of St. Martin including stunning panoramic views and a stop at St. Maarten's famous Orient Beach.

This Excursion takes you away from the crowds to the lesser visited Islands of Tintamar, Pinal and Green Key. Offering incredible snorkeling, beaches and Volcanic Mud treatments. This exclusive Charter is an excellent option for groups of up to 14 passengers on fabulous new powerboats.

This outstanding motor yacht takes you to almost every highlight of the Island of St Maarten in complete luxury, with stops at Marigot, Happy Bay, Anse Marcel, Happy Bay, and finally Grand Case Village for lunch. With excellent snorkeling, fishing, and beaches, it really does "do it all" in style.

Small, fast, and tons of fun! These private pocket size speedboats give you the freedom to blast across the lagoon, visit the French side, and sightsee. Be your own aquatic explorer for the day, or hire our Skipper, to guide you to all the best local "hotspots".

The St Maarten Tiki Island tour excursion includes a comprehensive Island tour, beach time snorkel gear, marine reserve access, and an excellent waiter service lunch at a beautiful tropical island only accessible by boat. This exclusive package offers a real taste of the best that St Maarten has to offer and is fantastic for all ages.

Drive your very own Rhino Rider or have a blast with your family on a double Rhino Rider or even triple Rhino Rider. The famous Rhino Riders excursion will take you to Lagoons, past mega Yachts on the way to the perfect snorkeling stop. The easy to drive Rhinos are the perfect way to explore St Maarten as well as Saint Marten!

The Ultimate Island Tour of St Maarten from a highly knowledgeable and friendly local guide in the comfort of a 14 seater air conditioned Van. This tour will show you the best of St. Maarten including stops at the Butterfly Farm, Orient Beach, Marigot Village and incredible photo opportunities along the way.

This tour takes you away from the crowds to the lesser visited Islands of Tintamar, Pinal and Green Key. Offering incredible snorkeling, beaches and Volcanic Mud treatments. These awesome high quality 30ft offshore powerboats with twin 225hp engines is the ultimate 3 stop high quality excursion!

Feel the freedom on the open road on your very own Harley Davidson! This tour is perfect for expert riders as well as novices, with your own immaculate machine. See the very best of St. Maarten and Saint Martin, with beach stops, & beautiful winding hilly roads for your ultimate Harley enjoyment!!

This small and highly professional dive operation offers delightful reefs, & spectacular wrecks all teeming with marine life on 23 sites. This is an ideal St Maarten dive experience. It also offers excellent value for one and two tank dives and a superb "Discover Scuba" dive for first timers, at a surprisingly affordable price.

A once in a lifetime experience for any diver, is the chance of diving in the wild with Caribbean Reef Sharks. Get up close to these graceful predators and watch their feeding session on the seabed and admire their powerful presence of the deep, with a small group of fellow divers. A must do!

An excellent choice for families, this easy and convenient 3hr snorkel trip offers an open bar, snacks, snorkel gear, fishing gear, and beach loungers/shade. With an easy pickup close to the cruise ship and a spacious comfortable boat with friendly Skipper, its hassle free fun for all, with snorkeling and beach time a plenty.

Big Game Fishing in Paradise. Hopping off your cruise ship and straight into the world of big game fishing couldn't be easier. Our 44ft sport Fishing boat and experienced crew will be waiting for you close to your ship, to take you out on a day of offshore big game fishing, where those sailfish and blue marlin patrol the waters in between St. Maarten and St. Barths.

Private charter your own Catamaran on your St Maarten Vacation for your family or Group! With high quality sailing Catamarans available for groups of all sizes a private charter will allow your group flexibility and privacy on your snorkeling adventure. The catamarans comes fully equipped with Captain and Crew, catering is also available. .

Take a group of up to 50 passengers on this magnificent 54ft Luxury Lagoon Catamaran. Fully crewed & equipped, offering some of the best snorkeling to be found in St. Maarten. Next, enjoy shopping or dining in picturesque French Marigot. The ultimate excursion for family and friends!

A 54ft Sailing Ketch, this spacious Yacht offers a very high quality sailing experience with all the ingredients for a day to treasure; Great snorkeling, sailing, open bar, delicious lunch and a wonderful crew. The emphasis is on relaxation, and exclusivity not found on the big "Cats". Her proud owners will ensure you have the best St. Maarten day possible.

Horseback Riding at it's finest on the deserted beaches of St Maarten! Ride beautiful horses on mountain trails to arrive at our beautiful beaches. This horseback tour will show you the wild side of St Maarten as well as a chance to swim with your horse. Get away from the crowds on horseback!

Home

Eastern Caribbean Tours

Western Caribbean Tours

Island Marketing Ltd

Terms

Contact Us


Grand Cayman Tours

Cozumel Tours

Belize Tours

Costa Maya Tours

Roatan Tours

Nassau, Bahamas Tours

Freeport, Bahamas Tours

Ocho Rios, Jamaica Tours

Montego Bay, Jamaica Tours

Falmouth, Jamaica Tours

Puerto Rico Tours

St Thomas Tours

Barbados Tours

St Maarten Tours

Hawaii Tours


We Refund

We guarantee a full refund of your excursion deposit if your ship can not make it into the port.

Click to chat with our
Excursion Experts