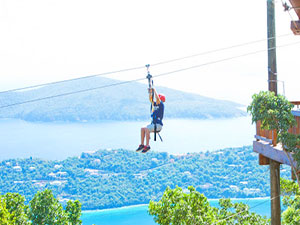 St Thomas Cruise Excursions
Welcome to St. Thomas Cruise Excursions, your guide to shore excursions departing from Charlotte Amalie. Whether you will be visiting for a day or a week, we can help you make the most of your vacation time.
St Thomas offers an abundance of activities and tours both above and below the turquoise waters that surround this tropical island and provides many opportunities to visit the Island of St John for day tours.
Whether you are searching for the perfect sailing excursion to soak up the sun, the perfect snorkeling, scuba diving, helicopter island tours, kayak adventures, wave runners, sailing or deep sea fishing excursion, we can help you find the tour thats right for you.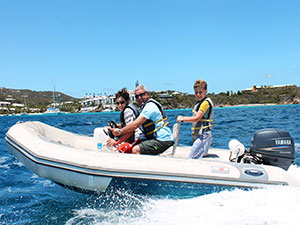 If you are organizing a special day for a group we can help you arrange private or custom excursions. Island Tours are a great way to learn about the Islands culture and history and see some of the popular island attractions of Coral World, Megan's Bay, Sapphire Beach, Coki Beach and much more.
Booking your own St Thomas shore excursion will not only save you money but it will provide you with the option of unique and diverse excursions, small groups and individualized itineraries.
St Thomas Shore Excursions specializes in Cruise ship tours and we represent the best independent operators. We provide firsthand information on each and every excursion we offer and recommend only the excursions that work best with your port times. That's the Island Marketing Ltd. difference!

Island Marketing Ltd specializes in unique and boutique tours in addition to our best for less excursions, offering excellent value for some of the most popular tours. Island Marketing Ltd offers tours and excursions for almost every budget and individual need.
SHORE TOURS AND CRUISE EXCURSIONS IN ST THOMAS
These immaculate catamarans offers the most unique sailing adventures you will find anywhere! This luxurious tour will set sail from St Thomas to snorkeling locations including stops at the small cays of the Barrier Islands and the National Park of St. John, with visits to picturesque coves. Offering Full Day or Half Day sails, this excursion provides the ideal way to see the best of St Thomas and St John.

If you are looking for a little excitement and adventure, this Jetski Snorkeling Safari is the tour you!! Our Guided Waverunner Tours are an exhilarating way to see the coastline of St Thomas and stop in beautiful Coves to explore and snorkel. Parasailing add-on available following this safari

An excursion like no other! Glide in a state of the art helicopter, over the azure blue waters of the Caribbean, pointing out an uninhabited desert island to your private pilot. Like James Bond, you ask him over your headset, to put down somewhere, and he points out a stunning beach, fringed by tropical palms. Spend the day lounging on a private island, there is nothing else like this!

Our Helicopter tours offer the unique experience of sightseeing from high above St Thomas. Soar up and above the teeming streets of Charlotte Amalie in a three passenger Helicopter. Fully narrated via headphones, your pilot will show you points of interest below.

The St Thomas VIP Sailing & Snorkeling Excursion provides an incredible way to explore the stunning Caribbean from St Thomas to the stunning snorkel locations within the St John National Park and its picturesque turquoise coves. Hal Day and Full Day tours availalbe

This VIP Private Sailing and Snorkeling tour is the perfect way to spend your day sailing from St Thomas to St John. Enjoy the incredible snorkeling of the St John National Park and the beautiful coves. This 40 ft sailboat is available for half day or full day sailing excursions for up to 6 passengers. You Deserve to be a VIP!!!

The Self-Drive Mini Power Boat Excursion puts you at the wheel of your own speedboat to explore the Mangrove, Coastline, and Coves of St Thomas and includes a beautiful snorkel location and beach. If you are looking for adventure and want to Captain your own boat, this is the tour for you!

This St Thomas Zipline Canopy Excursion offers spectacular views of St John, St Thomas and the USVI from a heavenly mountaintop location, where you can Zipline through the thick jungle canopy and experience the thrill of this breathtaking treetop adventure tour.

These Underwater Bubble Scooters, also known as BOBs (Breathing Observation Bubbles), are a fun and unique way to experience the beautiful ocean surrounding St Thomas. get below the waves in St Thomas on your very own self propelled underwater scooter. Observers welcome!

This St Thomas Eco Tour provides you with the opportunity to experience the natural beauty of the Island. Learn about the mangroves, wildlife and the marine environment while paddling effortlessly on your kayak in a pristine mangrove and lagoon system. View marine life, iguanas, herons, egrets, and pelicans. !

The Ultimate Island Tour of St Thomas from a highly knowledgeable and friendly local guide in the comfort of a 14 seater air conditioned Van. This tour will show you the best of St. Thomas including stops at the Butterfly Farm, Orient Beach, Marigot Village and incredible photo opportunities along the way.

Our Ultimate Island Tour offers the most extensive Island Tour available, with 10 narrated stops, three incredible beaches or Coral World. . Our professional certified guides and drivers will show you the best of their Island home from the comfort and safety of air conditioned vans or open safari vans.


Home

Eastern Caribbean Tours

Western Caribbean Tours

Island Marketing Ltd

Terms

Contact Us


Grand Cayman Tours

Cozumel Tours

Belize Tours

Costa Maya Tours

Roatan Tours

Nassau, Bahamas Tours

Freeport, Bahamas Tours

Ocho Rios, Jamaica Tours

Montego Bay, Jamaica Tours

Falmouth, Jamaica Tours

Puerto Rico Tours

St Thomas Tours

Barbados Tours

St Maarten Tours

Hawaii Tours


We Refund

We guarantee a full refund of your excursion deposit if your ship can not make it into the port.

Click to chat with our
Excursion Experts