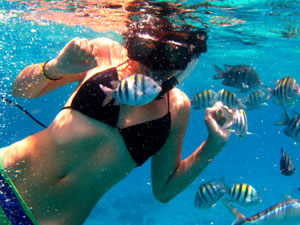 Cozumel Shore Tours
Cozumel Shore Tours offers tours and trips from the best operators for less. Let us take you away from the crowds for unique excursions in small, personalized groups.
Our excursions are all designed with the cruise ship passengers schedules, needs and budgets in mind. Our agents have several years of experience and are always available to assist you. Experience our PROMPT and PERSONAL SERVICE!
Our vision is to make your visit to the Island of Cozumel the most enjoyable and memorable destination of your Caribbean Cruise.
More Cozumel Excursions will be added as we find the best Operators and Guides in Cozumel, please bookmark this page in order to stay updated on all of Cozumel Cruise Excursions.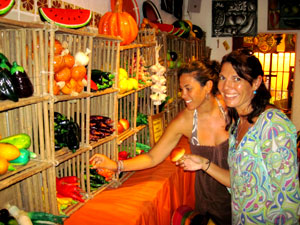 Island Marketing Ltd specializes in unique and boutique tours in addition to our "best for less" excursions, offering excellent value for some of the most popular tours. Island Marketing Ltd offers tours and excursions for almost every budget and individual need.
Cozumel Cruise Excursions are tour and excursion experts representing the best independent operators in Cozumel. We provide firsthand information on each and every excursion we offer and recommend the excursions that work best for you. That's the Island Marketing Ltd. difference!
SHORE TOURS AND CRUISE EXCURSIONS IN COZUMEL
Join our professional guides for a fun filled Island Buggy Excursion that tours the entire island of Cozumel. Our tour explores the true beauty of Cozumel with our tour that includes the Eastern Coast Beaches, El Cedral, Shore Snorkeling and a great beach lunch! A great tour of Cozumel.

This exclusive beach break includes an open bar with domestic and international brands, a three course lunch, beach club with pool, Jacuzzi, Palapas, beach chairs and is located on Cozumel's finest beach. This is limited to 100 packages daily and is very private!

Enjoy an unforgettable day of fun and sun at our all inclusive resort day in Cozumel. Offering the perfect combination of sand, sun and sea. Sandy white beach and direct access from the beach to great snorkeling. Open bar, great food and facitlities including pools, jacuzzis and so much more

Spend your day in port at one of Cozumel's finest All Inclusive Resorts. This Island Marketing Exclusive gives you all you can eat buffets, a Snack Bar, free open bar, beach towels, non motorized water sports, two pools, a Jacuzzi, a great beach and so much more.

Island Marketing is proud to be the Exclusive Online Gateway to Aura Adults Only All Inclusive Resort Day Pass. Enjoy wonderful dining options, great cocktails and the atmosphere of Cozumel's newest and finest all inclusive property.

Our private professional Island Tour Drivers/ Guides will help you discover all the mysteries and natural beauty of Cozumel. Explore Mayan Mayan Ruins, deserted beaches, historical locations, local restaurants and bars and see sights in Cozumel that few get to see.

Our Professional Island Tour Guides will help you discover all the natural beauty of Cozumel. Explore El Cedral, deserted beaches, Coconuts, the Tequila Farm, local and other sights in Cozumel that few get to see. This is the best deal on the rock!!!

Our Exclusive Private Tours to the Tulum Mayan Ruins gives you the most personalized and professional service available. Our Tulum Tours will get you away from the masses. This tour is also perfect for hotel guests seeking a quality tour with a professional tour guide.

Our Cozumel Palancar Private Snorkeling Tours take you to two of the most incredible coral formations in the world, Palancar Reef and Columbia Reef. Snorkeling in Cozumel does not get any better than this. This is a must do for all snorkeling enthusiasts!.

Join us for the very best snorkeling that Cozumel has to offer at the world famous Palancar and Columbia Reefs . If you want to see the very best reefs while in Cozumel than this is the tour for you. Great value and quality. Sign up today!

Climb aboard our 40' Trimaran and explore coral reefs. Great snorkeling and relaxing sailing combine to make this a truly unforgettable experience. This is a Private Tour for your group only. Our professional crew will make this a special tour. Departs from town near your cruise ship port.

Our Cozumel Private charter is the pinnacle of excellence on the water in Cozumel and a great way for you and your friends and family to enjoy a private day on Cozumel's crystal clear waters. Our 55' Luxury Yacht is an exclusive adventure that offers an unparalleled level of service and quality.

Snorkel Cozumel's Chankanaab Shallow Reef from the shores of our modern beach club! This guided snorkeling adventure offers you the best shore snorkeling that Cozumel has to offer. You have two great options to choose from at our beach hideaway lounge and restaurant!

Take helmet diving to a new level. Take your own personal underwater adventure aboard your very own Cozumel Mini Submarine. This is an experience of a lifetime! Explore Cozumel's underwater world in style as you glide through the crystal clear waters and come face to face with a variety of colorful sea life.

Dare to get in the chair. Our boats and experienced and friendly crew will take you to the best fishing grounds in Cozumel. Enjoy a half day fishing charter or a full day deep sea fishing charter. Fishing and Snorkeling combos are also available.


Cozumel abundant marine life and stunning reef make this the ideal choice for beginners to try scuba diving for the first time. From our seaside watersports center you will be under the direct supervision of our professional instructors who will ensure your safety at all times!
No Diving Experiece Required.

Enjoy a Two Tank Dive on two of Cozumel's finest reefs, Palancar and Columbia. We specialize in small groups and our expert dive team will show you the best sites available in Cozumel. This is diving at its finest.

Climb aboard Cozumel's newest and most exciting 4 wheel adventure through inland trails that lead to Jade Gardens. A heart pumping ride that ends with a refreshing swim in an emerald fresh water cenote. Space is limited. Book Early!

Sure Cozumel is amazing underwater, but above ground can be just as exciting too. Climb aboard our Cozumel ATV Adventure and let the good times roll. Travel our inland trails to an interesting cavern and small Mayan ruin. We offer 2 tour options. Both have a heart pounding ride. One option includes shore snorkeling from our beach club.

Our Cozumel Jeep Tour is the ultimate island adventure, combining the best that Cozumel has to offer both above and below the water. Climb aboard and see why this is one of our most popular excursions in Cozumel. Our professional guides makes exploring Cozumel easy and very informative and enjoyable.

Join our professional guides for a fun filled Dune Buggy Tour that tours the entire island of Cozumel. Our tour explores the true beauty of Cozumel with our tour that includes the Eastern Coast Beaches, El Cedral, Shore Snorkeling and a great beach lunch! A great tour of Cozumel.

This is an incredible combo tour at an amazing value. Explore the sights and emotions of Mexico at the Discover Mexico Park. Next you can take in all the natural beauty of Chankanaab National park both above and below the water.

Aboard our newly remodeled Glass Bottom Boat you will explore Cozumel's crystal clear waters and most beautiful shallow reefs. This is an ideal trip for experienced Snorkelers and especially for non swimmers who do not want to get wet. The views through the Glass Bottom are wonderful. An Ideal Family tour for all ages!

See Cozumel from above at a height of 600 feet!!! Admire the beaches, coastline and beautiful crystal clear waters of the Caribbean like you have never seen before.


Home

Eastern Caribbean Tours

Western Caribbean Tours

Island Marketing Ltd

Terms

Contact Us


Grand Cayman Tours

Cozumel Tours

Belize Tours

Costa Maya Tours

Roatan Tours

Nassau, Bahamas Tours

Freeport, Bahamas Tours

Ocho Rios, Jamaica Tours

Montego Bay, Jamaica Tours

Falmouth, Jamaica Tours

Puerto Rico Tours

St Thomas Tours

Barbados Tours

St Maarten Tours

Hawaii Tours


We Refund

We guarantee a full refund of your excursion deposit if your ship can not make it into the port.

Click to chat with our
Excursion Experts