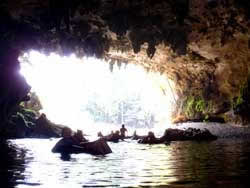 Belize Shore Tours
Belize Shore Tours are fun and exciting. Whether your exotic fantasy is being pampered in a Tropical Belize Jungle Spa, Belize Cave Tubing in exciting Caves, Zip Line Canopy Tours, Belize Horseback Riding in pristine Rain Forest or visiting the ancient Mayan Ruins of Belize you will be assured Island Marketing's quality assurance.
We are the only independent company servicing the Port of Belize City Belize (not Cruise Ship affiliated) to have your guides pick you up right inside the Port of Belize city Arrival Terminal. All of our Belize Excursion Guides are Certified by the Belize Dept of Tourism and Licensed by the Port of Belize City for in Port pickups of Cruise Ship Passengers. If this Western Caribbean Cruise Ship Port will not amaze you nothing will!
Belize Cruise Excursions can help you customize a memorable day in Belize to meet every budget, time in port and activity level (relaxing is considered an activity here in Belize) Please brows through our available Belize shore excursions in order to see more detail information on the tour of your choice.
More Belize Excursions will be added as we find the best Operators and Guides in Belize, please bookmark this page in order to stay updated on all of Belize Cruise Excursions.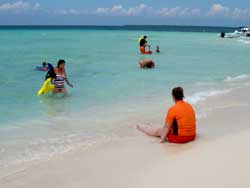 Island Marketing Ltd specializes in unique and boutique tours in addition to our "best for less" excursions, offering excellent value for some of the most popular tours. Island Marketing Ltd offers tours and excursions for almost every budget and individual need.
Belize Cruise Excursions are tour and excursion experts representing the best independent operators in Belize. We provide firsthand information on each and every excursion we offer and recommend the excursions that work best for you. That's the Island Marketing Ltd. difference!
SHORE TOURS AND CRUISE EXCURSIONS IN BELIZE
Come away with us to the Sun Kissed beaches of Goff's Caye, Belize. Discover unspoiled beauty, a powdery white sand beach and aquamarine waters surround this small Island Paradise. Escape to this tropical caye for a day of sun, sand, snorkeling and family fun. You get away from it all on Goff's Caye, the perfect day in Paradise.

Cave Tubing is one of the most exciting shore tours offered at the Port of Belize City, Belize. Our X-Stream Cave Tubing Excursion offers the ultimate version of this tour by including two complete cave systems, this will add an extra cave for tubing, dry caves exploration, small group size and the extreme in personal care.

Feel at one with nature on the exciting Belize Zip Line Canopy Tour Adventure. Belize is World Famous for the lush Tropical Rainforest, Nature Diversity, Majestic Trees, outstanding Wildlife and biodiversity, this tour is by far one of the best method to view it all at a canopy level.

Belize Enjoy two of the most exciting tours offered in Belize today, Cave Tubing and the Canopy Zip Line Excursions on your one day visit to Belize! Our X-Stream Cave Tubing Excursion will now take it to the next level by offering one beautiful Cave System on the Sibun River followed by the Canopy Zip Line Tour back to back on a 6hr adventure!

With our Belize X-Stream Kids Cave Tubing, young children as well as adults can enjoy this incredible excursion. Cave Tubing in Belize is one of the most exciting shore excursions offered at the Port of Belize City, Belize and our X-Stream Kids Cave Tubing Excursion offers the ultimate version of this popular tour just for Kids and their parents!

Belize offers exemplary Mayan Ruins, these ancient Mayan Temples were once Cities, Towns, Religious Temples and major trade posts for the ancient Mayan civilization. Once hidden in thick jungle the Mayan Temples of Belize have since been restored to their original splendor, one cannot help but feel the ever-present Mayan Spirit when visiting these spectacular sites.

This Belize Mayan Ruins Excursion is simply magical. Lamanai is one of the largest Mayan sites in Belize, expanding over a huge expanse on the Belize New River, the Lamanai Mayan Center holds over 800 structures deep in the Tropical Forest.

The Xunantunich Maya Ruins are by far the ruins with the most archeological importance in the county of Belize. Situated in tropical rainforest the Temples of Xunantunich are West of Belize City close to the Guatemalan border in the beautiful Cayo District. Xunantunich contains one of the tallest Mayan structures found in Belize, built on grandiose hilltops overlooking the Mopan River

This historical tour of Belize City showcases the Belize Historical Museum, a taste of World famous Belizean Rum at the Traveler's Rum Factory. Belize's St. John's Cathedral and more!  Journey through its quaint and colorful Belize streets, and discover the fascinating blend of Mayan, British, Creole, Garifuna and Latino influences that make up one of Central America's most interesting and storied cities.


Home

Eastern Caribbean Tours

Western Caribbean Tours

Island Marketing Ltd

Terms

Contact Us


Grand Cayman Tours

Cozumel Tours

Belize Tours

Costa Maya Tours

Roatan Tours

Nassau, Bahamas Tours

Freeport, Bahamas Tours

Ocho Rios, Jamaica Tours

Montego Bay, Jamaica Tours

Falmouth, Jamaica Tours

Puerto Rico Tours

St Thomas Tours

Barbados Tours

St Maarten Tours

Hawaii Tours


We Refund

We guarantee a full refund of your excursion deposit if your ship can not make it into the port.

Click to chat with our
Excursion Experts