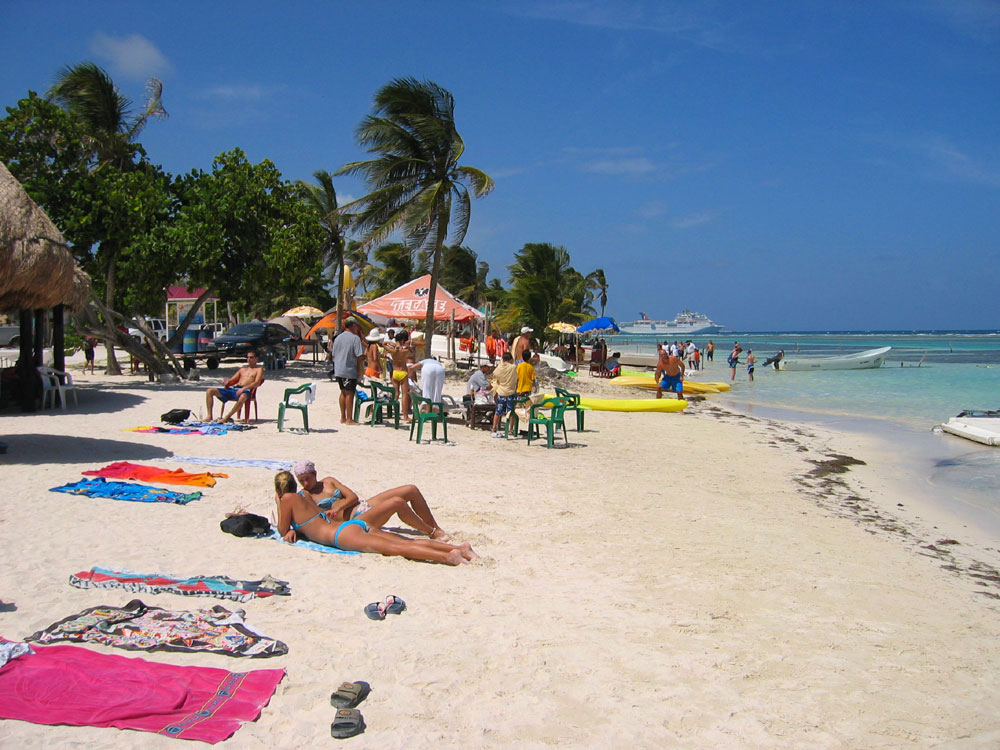 Costa Maya Shore Tours
Welcome to Costa Maya Shore Tours, your guide to shore tours in Costa Maya and Mahahual Mexico. Offering Exclusive Costa Maya shore excursions and tours designed and operated exclusively for our Island Marketing Clients cruising the Western Caribbean!
View all of the excursions currently offered by costamayacruiseexcursions.com below. Whether your ultimate tour is snorkeling, magnificent Mayan Ruins tours, pampered resort beach day visits, ATV tours, Wave Runner Tours or getting away from it all costa maya cruise excursions will make your Mahahual visit the most memorable destination of your Caribbean cruise!
Costa Maya Cruise Excursions are tour and excursion experts representing the best independent operators in Mahahual, Costa Maya Mexico. We provide firsthand information on each and every excursion we offer and recommend the excursions that work best for you. That's the Island Marketing Ltd. difference!

SHORE TOURS IN COSTA MAYA

For the Ultimate day at the beach join the Nohoch Kay Costa Maya Beach Break Experience!! Mexican lunch, open bar. This Island Marketing Exclusive will give your family preferred seating/shade, Massages are available onsite for a small additional Cost.
CHILDREN UNDER 5 YEARS STAY & EAT FREE!*
* one free child per adult

See the best of Costa Maya both above and below the water on the Private Catamaran Sailing and Snorkeling Excursion. Sail along the picturesque Mahahual Coastline on route to an incredible Reef. Snorkel exquisite coral formations with school of tropical fish.

The ultimate fun in Costa Maya is finally here!! The Costa Maya ATV Excursion will guide you to secluded areas on the Costa Maya coast, the Town of Mahahual and beyond! Vist the little fishing village and explore the coastline of this picturesque Mexican Beach Town

Enjoy some of the best snorkeling in the World on the Costa Maya Private Snorkeling and Fishing Excursion. Explore pristine Reefs, enjoy some Reef fishing or troll for the big one! Snorkel and visit deserted beaches! This private charter showcases locations you have only dreamt of.

Beach Lounge with Open Bar may be the perfect way to spend your day if you are looking for a great Full Open Bar with your choice of tropical cocktails, Mexican Beer and tequilas. Lounge chairs and umbrellas are included. Music is playing all day long and our swing bar is a great place to hang out. Families welcome.
CHILDREN UNDER 6 Are FREE!*
* one free child per adult

The Kohunlich Mayan Ruins Site will take you back in time and transport you to the true land of the Maya. Located in lush tropical jungle the hidden Kohunlich Temples will immerse you in the true land of the Maya! . Learn about Mayan Culture and History at this picturesque site

Explore the mysteries of the Maya at the Chacchoben Mayan Ruins Site. View the ruins and learn about the Mayan culture, history and Mayan people. Organized in small groups of only 10 passengers our experienced local Guides will guide you to the Maya World of yesteryear.

The Dzibanche and Kinichna Mayan Ruins Sites are the hidden gems in the land of the Maya. Located in close proximity of the Kohunlich Temples this incredible locations are comparable to a private Mayan City!



Home

Eastern Caribbean Tours

Western Caribbean Tours

Island Marketing Ltd

Terms

Contact Us


Grand Cayman Tours

Cozumel Tours

Belize Tours

Costa Maya Tours

Roatan Tours

Nassau, Bahamas Tours

Freeport, Bahamas Tours

Ocho Rios, Jamaica Tours

Montego Bay, Jamaica Tours

Falmouth, Jamaica Tours

Puerto Rico Tours

St Thomas Tours

Barbados Tours

St Maarten Tours

Hawaii Tours


We Refund

We guarantee a full refund of your excursion deposit if your ship can not make it into the port of Costa Maya, Mahahual Mexico.

Click to chat with our
Excursion Experts