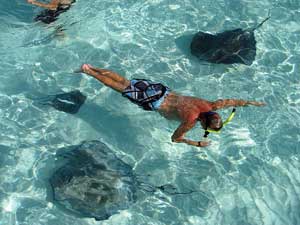 Grand Cayman Shore Tours
Grand Cayman Shore Tours is your personal guide to shore excursions in Grand Cayman. Offering Grand Cayman cruise excursions and shore trips in Stingray City Sandbar charters, scuba diving, snorkeling, private charters, horseback riding, stingray city, island tours, Stingray City Wave Runners Tour, shopping, duty free shopping outlets, private sailing charters, Eco toursRum Point Beach Break, Parasailing, water sports and more!!
Our vision is to make your visit to our George Town Grand Cayman port of call, the Cayman Islands, the most enjoyable and memorable destination of your Caribbean Cruise.
Booking your own Grand Cayman shore excursion will not only save you money but it will provide you with the option of unique and diverse excursions, small groups, individualized itineraries and the freedom and knowledge to go off on your own if you so choose.
Grand Cayman Cruise Excursions is a Cayman Cruise Ship Only Guide, located in Grand Cayman. We provide firsthand information on every company and excursion trip we recommend.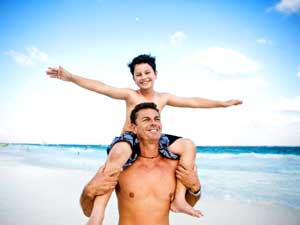 Island Marketing Ltd specializes in unique and boutique tours in addition to our "best for less" excursions, offering excellent value for some of the most popular tours. Island Marketing Ltd offers tours and excursions for almost every budget and individual need.
Grand Cayman Cruise Excursions are tour and excursion experts representing the best independent operators in the Cayman Islands. We provide firsthand information on each and every excursion we offer and recommend the excursions that work best for you. That's the Island Marketing Ltd. difference!
SHORE TOURS AND CRUISE EXCURSIONS IN GRAND CAYMAN

The 50ft Buccaneer Catamaran Tour offers a fantastic 4 hour, 3 snorkeling stops to the Stingray City Sandbar, Coral Gardens and the Cayman Barrier Reef for one of the the best snorkeling Experiences. This beautiful Catamaran will take you to all of Caymans underwater wonders under the peaceful power of a sail.

We have combined the fun of wave runner with Stingrays and Beaches to offer a Stingray City Sandbar Wave Runners Adventure. These 1500cc wave runners are designed for 1-3 passeners (subject to weight restrictions). Visit the Stingray City Sandbar to snorkel and play with our friendly stingrays. Cruise by and visit Rum Point Beach.

Our Grand Cayman Hannibal Stingray City Tour offers you the opportunity to interact with stingrays their habitat in waist deep water is exhilarating and enjoyable for children and adults. The Hannibal Catamaran is one of the few that will take you to the famed Sandbar under full sail on a spacious 50ft Catamaran.

This Private Stingray City boating Excursion is perfect for small groups of 10 passengers or less wishing for the privacy of their own boat. Cruise to the Stingray City Sandbar, Starfish Beach, Mangrove Exploration, Secluded Beaches, Beach Restaurants, a little fishing and even some Tubing!!

This Private Sailing excursion on a J22 will take up to 5 passengers on an incredible journey through the North Sound. Try your hand at sailing on your way to the Stingray City Sandbar. Then on toStarfish beach to see Starfish or the pristing beaches of Rum Point or Kaibo. The day is yours to sail, snorkel or relax and enjoy the view.

This Private Sailing tour can accommodate up to 8 passengers on this magnificent 40ft sailboat, fully crewed, fully equipped, offering the best sites in Cayman. Sail through the peacefull waters of the Northsound and stop at the Original Stingray City to snorkel with stingrays in 10 feet of water, visit the beautiful reefs or starfish beach to see the starfish

This private stingray city charter is an excellent option for groups and large families that would like a private boat for tours to Stingray City and additional snorkeling locations. Private Charter options include snorekling at Coral Garden and / or the Barrier Reef.

This Discover Scuba Diving course is for beginners who have never tried scuba diving before and would like to experience scuba diving under the direction of a Padi Certified Instructor. Perfect for families and snorkelers who would like to take the next step in underwater exploration. 12 Years and up.

The Stingray City Sandbar Eco-Tour in Grand Cayman will take you to the center of the sandbar, on a journey to starfish beach for seashells as well as a tour to our majestic Mangroves while traveling along hidden channels. Full day private charters include extended snorkeling and added beach time, this private charter is not to be missed!

This Private Sailing tour can accommodate up to 15 passengers on this magnificent 46ft sailboat, fully crewed, fully equipped, offering some of the best snorkeling to be found in Grand Cayman. Sail through the peacefull waters of the Northsound and stop at the Original Stingray City to snorkel with stingrays int 10 feet of water. Full days and half day charters available.

An incredible way to tour the secluded beaches of the Cayman Islands. Follow a guided tour along jungle trails and on the beach, you can swim with your horse too!! If you love horses and beaches, this excursion is for you. This tour is available as a group ride as a private tour

For Deep Sea fishing at its best! This Private sportfishing charter offers you the chance to fish in the Caribbean waters of Grand Cayman. This 31ft fishing boat offers Penn fishing gear for up to 6 anglers. Let our expert Captain show you the best location

Play with the Stingrays, relax and enjoy Cayman's most picturesque beach in this two in one private excursion! The private stingray city sandbar offering shallow water goes hand in hand with Rum Point's shallow sandy waters, this tour is ideal for families and groups of all ages!

The Ultimate dive in Grand Cayman for Ceritified Divers. Go over the wall for the most incredible DEEP BLUE experience over the Cayman Trench. See incredible coral and sponges in addition to abundant marine life on this incredible dive along the famous Cayman Wall.

Confused with all of the Private Charter options for your family or group? Check out our Stingray City Private Charters Chart to compare all of the Private options available for groups of 2-60 people. Let us help you choose which boat and tour is right for you and your family and friends.



Home

Eastern Caribbean Tours

Western Caribbean Tours

Island Marketing Ltd

Terms

Contact Us


Grand Cayman Tours

Cozumel Tours

Belize Tours

Costa Maya Tours

Roatan Tours

Nassau, Bahamas Tours

Freeport, Bahamas Tours

Ocho Rios, Jamaica Tours

Montego Bay, Jamaica Tours

Falmouth, Jamaica Tours

Puerto Rico Tours

St Thomas Tours

Barbados Tours

St Maarten Tours

Hawaii Tours


We Refund

We guarantee a full refund of your excursion deposit if your ship can not make it into the port.

Click to chat with our
Excursion Experts